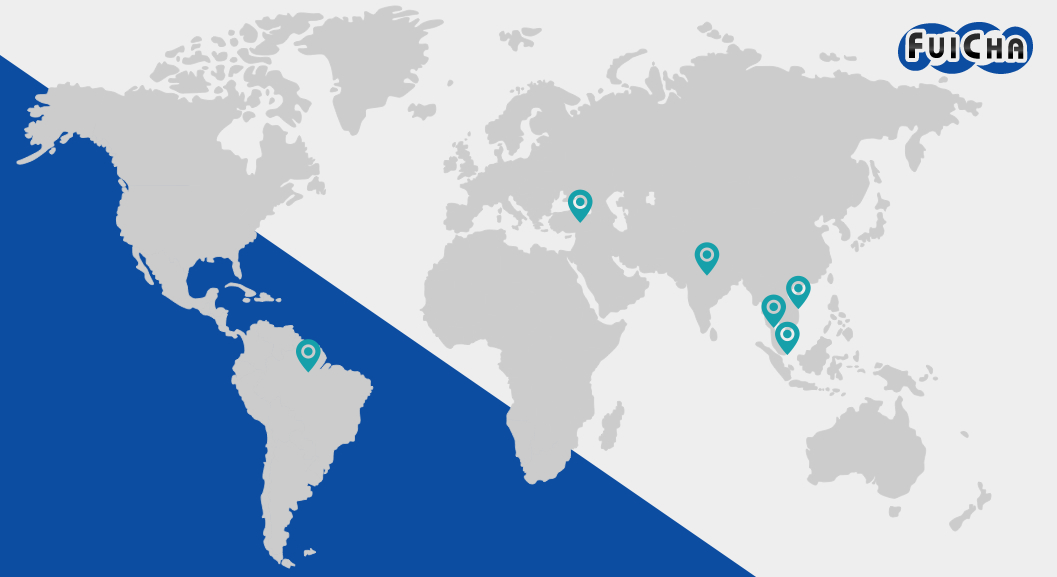 放眼世界,無限可能
暉珈從事液態矽膠供料射出機技術 LSR Injection Moulding已有三十餘年經驗,近年來因科技進步與環保意識抬頭下,液態矽膠 LSR更受到各方重視,暉珈在多年的努力下,秉持著專業、求新、求變的精神,因應客戶的需求,更新創新適合各種產業的模具開發設計,在各方的肯定下業績逐漸穩定成長,並於印度、新加坡、馬來西亞、越南、巴西、土耳其等國家設有業務據點。
Look beyond the world and the possibilities are unlimited.
FUI CHA Co., Ltd has been engaging in liquid silicone rubber LSR injection machine for more than 30 years. In recent years where technologies advance along with environmental awareness, liquid silicone rubber (LSR) has received more attention from all parties. With years of dedicated hard work, professionalism and innovation, FUI CHA Co., Ltd has grown steadily under the recognition of all parties. In response to customer requirements, we can modify and innovate mold development and design to suit various industries. FUI CHA Co., Ltd has several business bases in oversea such as India, Singapore, Malaysia, Vietnam, Brazil and Turkey...etc.
As of 2018 FUI CHA LSR molding equipment have 70% market share in Taiwan, and we are continually growth.